Project development in Nampula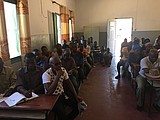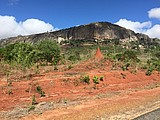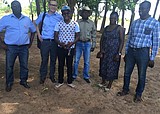 Social impact investment project to provide sustainable businesses in rural agricultural area of Ribaue in Nampula province, Mozambique
danishknowhow® has been contracted by South African organisation HELMAR, to lead the development of a entrepreneurship and microfinance project in the province of Nampula in Mozambique.
Helmar is operating an inclusive business in Southern African countries with special focus to Lusophone countries including Mozambique and Angola, HELMAR Business Advisory, empowers local entrepreneurs and supports them in both stages, start up to growth of their businesses in conjunction with partners. Helmar aim to enable entrepreneurs to establish and grow from a subsistence business to a business that is competitive and sustainable while creating jobs and creating long lasting positive impact in the community they operate.
Helmar wish to setup and operate the project in Nampula to further enlarge its activities within assistance growth and possibilities for young entrepreneurs in Mozambique. danishknowhow® will provide support and consultancy to Helmar and local parties during the process of setting up the project in Ribaue, Nampula province.